The dev team at D. E. Systems has been hard at work building out its virtual portal with an eye on current needs as well as future requirements for meetings and events in a digital and virtual environment. First and Foremost, we revised our streaming page layout. The new Layout incorporates a host of new features outlined below.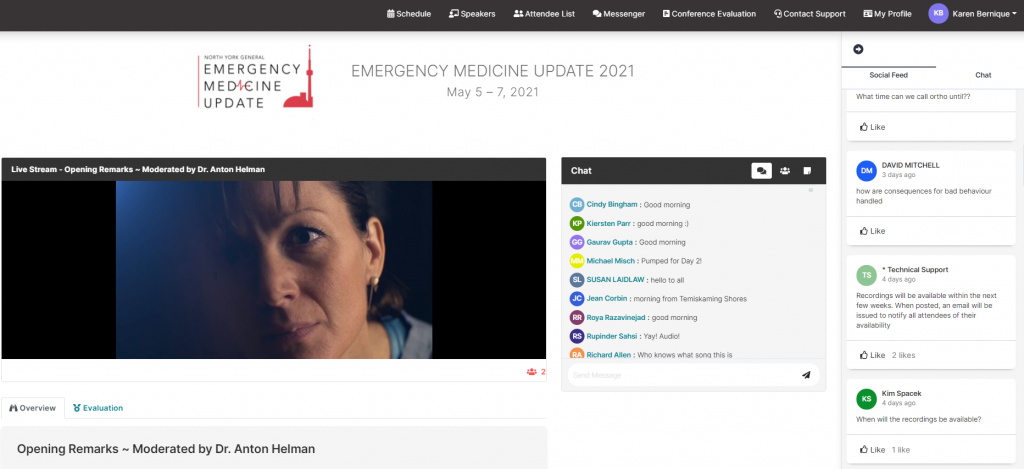 Here's a quick list of the latest updates to the platform:
Slido Integration– Embedded Slido voting is now built right into the session pages, as a tab, alongside the group chat and users list. This gives delegates quick access to vote on polls while watching a livestream or recorded session.
Sponsor and Exhibitor Pages-Always a tough concept to relay in a virtual space, the myConferenceSuite Portal now has dedicated pages for sponsors and exhibitors. Each page contains the ability for Sponsors to insert Logos, Videos (as many files as they like), Files, Contact and Social Links, Bio and for interactivity, the ability to video chat and chat. There is also a public Q and A for each sponsor page.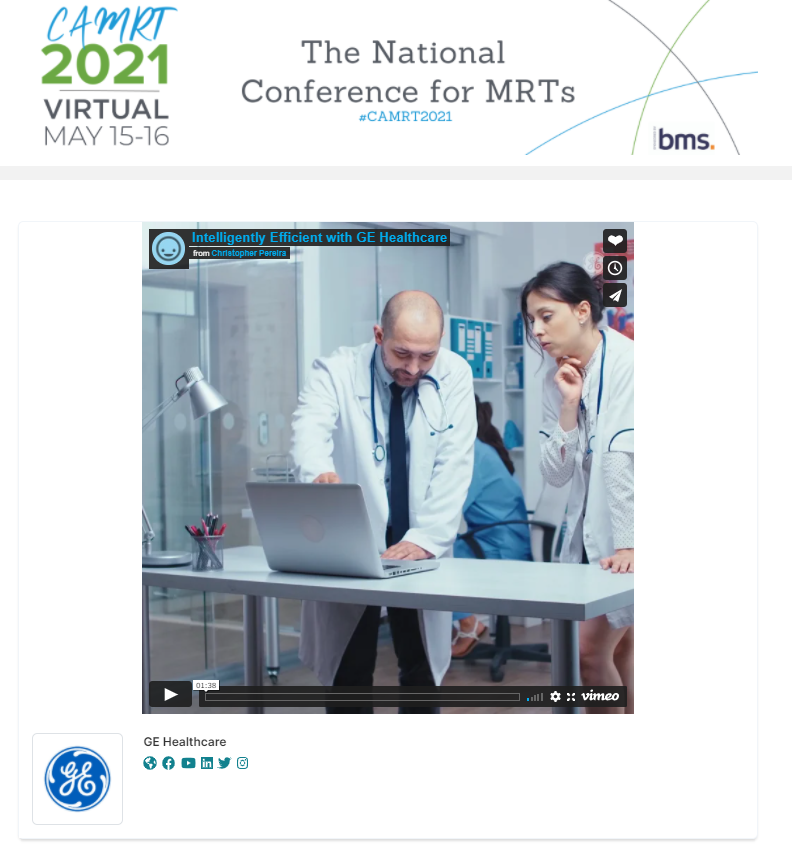 Session Evaluations-In addition to the standard conference evaluation on the top navigation menu, Session evaluations are now embedded directly in the session page. This allows for a greater response rate on conference content.
What's On– A quick button to press to see what is currently running in the platform and what is next upcoming.
Virtual Lobby-this concept is still evolving but we do accommodate a customized landing page for any conference-embedded Auction pages, networking links to platforms like Wonder.me, Sponsor Pages and Links, intro videos, even a navigation map or highlights etc.. all can greet the delegate when they arrive on the platform.
ePoster Layouts-We now have a host of different layouts to choose from for managing eposters. Printed with Chat, Video with Chat or Printed and Video Poster layouts will help delegates navigate your presented poster content with ease. Filtering, Tracks and Search are also a key feature of our eposters module.
We could not be more excited for what lies ahead as our platform grows and evolves to meet the needs of conference and event organizers in this new digital environment.