There has been a massive shift to online meetings brought on by recent events and there is general consensus that when the business and association meetings sector does return to hosting live events; some will remain online. We are all adapting and learning new ways to communicate.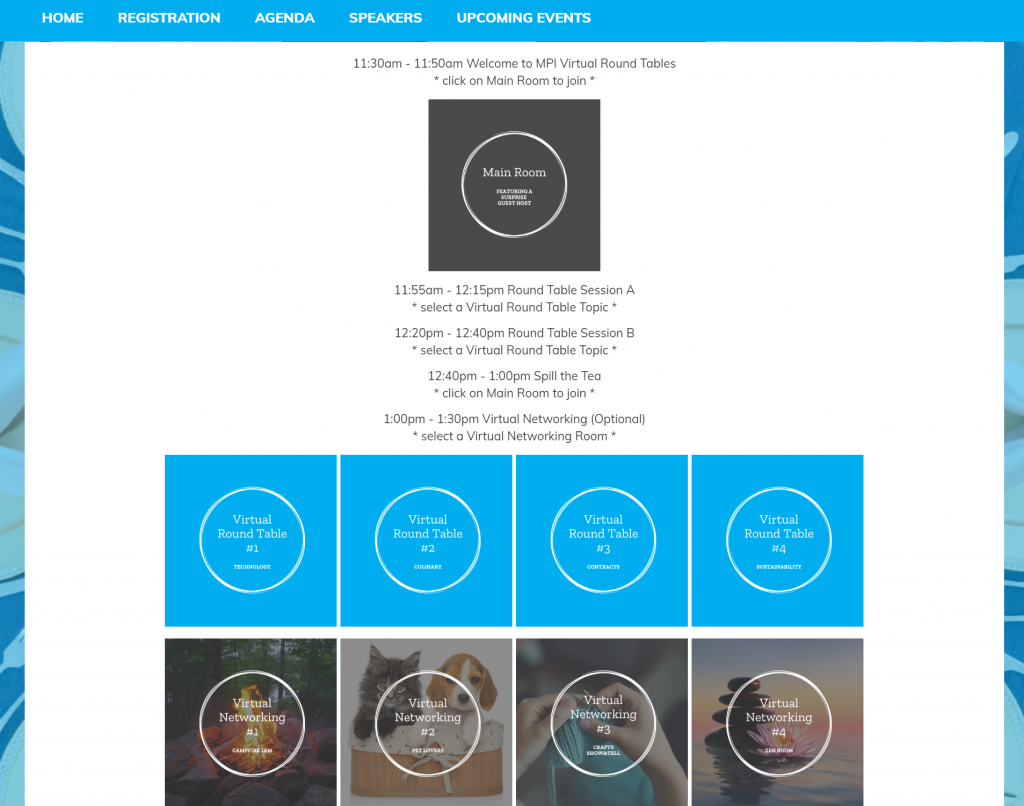 As such, myConferenceSuite is evolving its virtual portal. In addition to boosting our webinar and video hosting capabilities for webinar education events, the team at myConferenceSuite is working with developing Zoom integration into our event virtual portal. Zoom has been a fantastic alternative to live meetings and has some amazing capabilities that can make your online meetings more productive.
The primary reason to use zoom within the myConferenceSuite portal is the ability to monetize your online meeting. Today, we'll take a look at the Zoom Breakout Feature and demonstrate how it has been used my myConferenceSuite Clients to facilitate both main rooms and sessions in a virtual meeting. Many users of zoom are not aware that the platform accommodates breakout sessions. Have a quick view of the module here:
Of course session selections and breakouts are a basic component of many conferences and events and while there are many virtual conference platform options, zoom offers a simple but comprehensive breakout rooms feature with its pro and business accounts.
myConferenceSuite recently worked with Meeting Professionals International's Ottawa chapter on using zoom for a virtual event. MPI Ottawa has adopted zoom as a primary engagement tool for connecting members since the COVID19 pandemic eliminated the possibility of live events. They are regularly using the breakout tool for weekly coffee talk meetings but have also taken a dive into hosting a full series of education sessions with multiple zoom links and breakouts. Content and links can be hosted within myConferenceSuite, even secure authenticated access can be provided into a virtual portal with speaker info, agenda and delegate networking links and breakouts using zoom.
Increasingly, meeting and event planners are going to see a variety of collaboration in the virtual space and they are going to be presented with many options for hosting virtual meetings. But it is hard to beat the price point offered by products like zoom. Gotomeeting also provides similar breakout rooms with optional plans.