D. E. Systems' myConferenceSuite application is a robust cloud solution, fully PCI compliant for third party transaction processing. Features include custom fields, conditional fields, conditional logic, payable fields, conditional pricing, multi-language support, Reporting, Communications and Badge Production. Dynamic integration with Content and App modules. Customized templates, Tradeshow floorplan integration, Single or Multi-Registrant options…myConferenceSuite's robust feature set can accommodate a wide array of form and pricing structure.
Our Features
Fully Customizable Registration-select from pre-defined fields, add fields, custom fields
Multiple and Conditional fee structures based on registration type and/or dates
Breakout, Session, Optional Social Program registration completely integrated
Accommodation integration and Travel information fields
MySQL database storage of information and one step Excel Exporting
One Click Multi-Lingual Support
Social Media Marketing tools
Real Time Reporting and analytics from our back end administrative sections
Back end administrative registration editing and payment processing
Accepts all major Payment gateways
Email CRM section
Update registrations capacity
Customized Style Sheet Design for registration sites that match branding
Group and Colleague Registration
Mail & CRM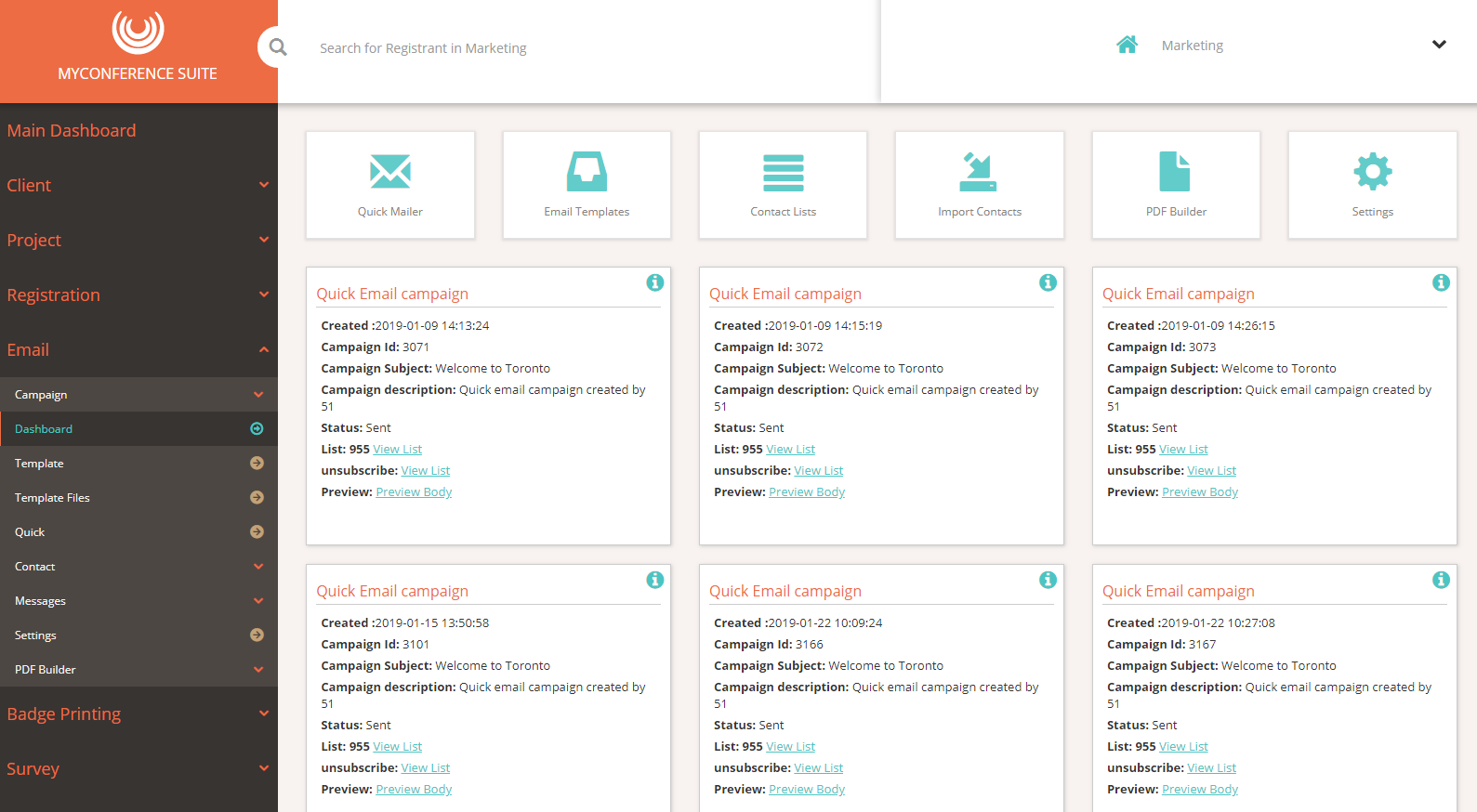 myConferenceSuite includes a comprehensive Communications Platiorm which facilitates customized registration confirmations and communications. Invite import features manage requirements for sending invitations for events. This capability is managed from an administrative dashboard and can be personalized to each registrant using database calls from simple pull down options. The registration system automatically generates registration confirmations and invoicing, with confirmation numbers for updating registration if required.
Automatically sends registration confirmation and invoice
Import Invites or conditional registrants
Generate campaigns, quick mails and filter data
Build customized Communications and PDF
Create multiple templates
Track and Manage Communications
Payment Integration
myConferenceSuite is fully PCI compliant for direct payment integration with a number of payment gateway's including
Bambora
Stripe
Authorize.net
PSI gate
Moneris
WePay
Chase
Elavon
Paypal
myConferenceSuite also offers the option of creating your own payment gateway account with next generation payment processing from WePay. WePay will automatically provide a secure payment processing option for clients who do not have one already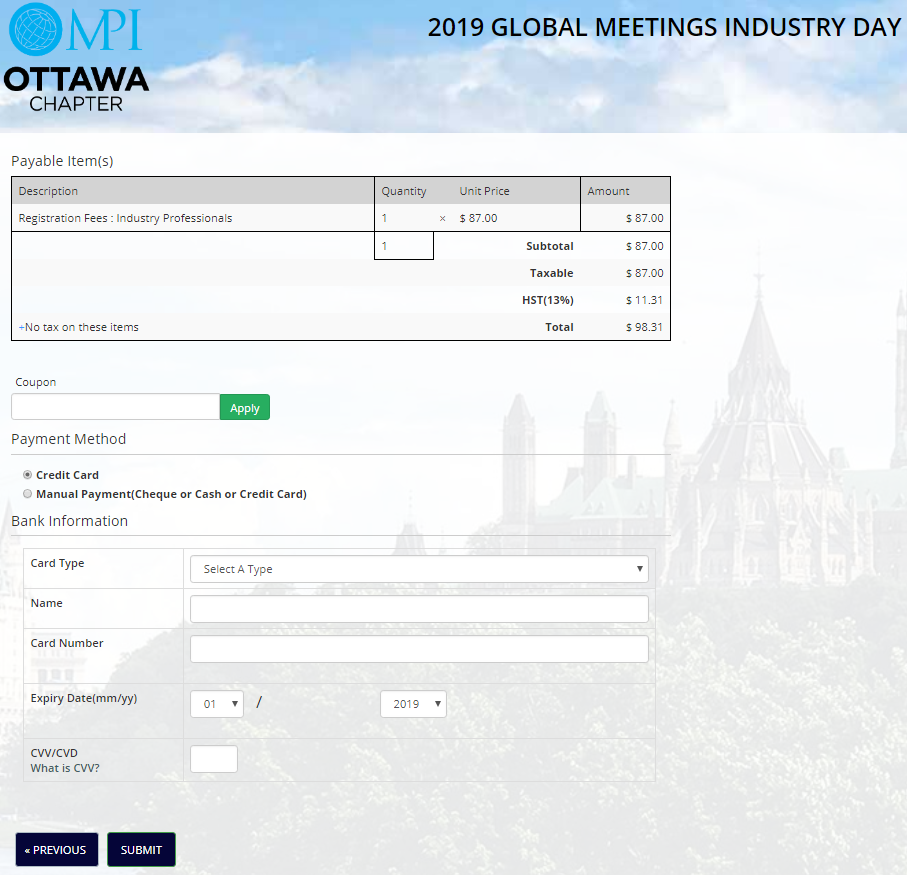 Registration – Administrative Dashboard and Reporting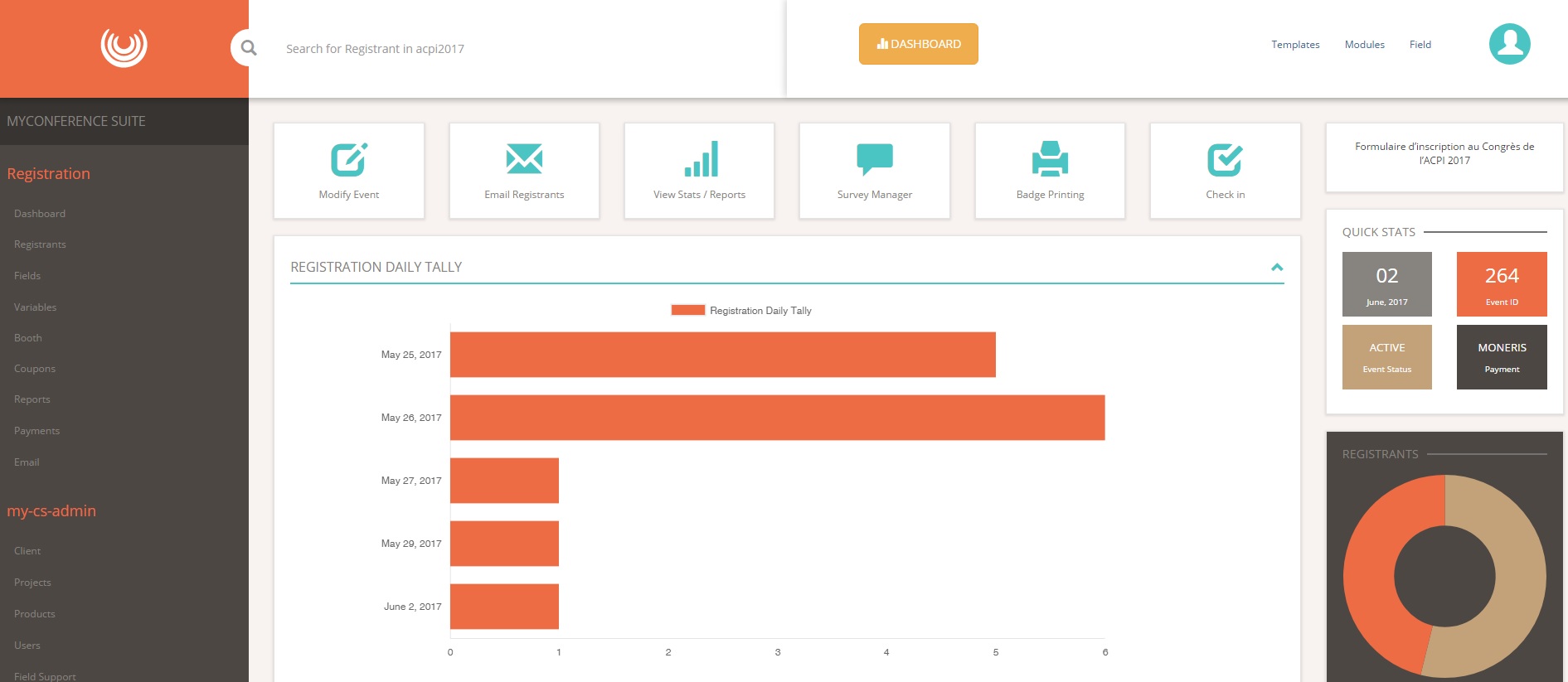 D. E. Systems' myConferenceSuite includes a number of tools and features to complement the core registration application
Event Builder
Field Builder
Pull down Conditional Logic
Multiple Registration Fees Structure(by date, quantities and/or type)
Customized Templates
Additional Content Pages
Survey
Dynamic Coupon and Discount Codes
Badge Module with QR Functionality
Interactive Trade Show Floorplan